I'm going to setup Zoho mail service on a domain name linked with Cloudflare service , "Zoho Mail is an excellent email service that is clean, fast, and offers better protection against fake emails also they provide a 5GB of storage for up to five mailboxes, Plus 1GB of cloud storage for free".
I have chosen Cloudflare to manage my domain DNS more professionally and actually they provide a mega features that any website administrator would need , like CDNs,Caching,Page Optimization,DDOS Protection,Free SSL and a lot of feature , if you don't know Cloudflare before let me tell that it's a is an American web infrastructure and website security company, providing content delivery network services, DDOS mitigation, Internet security, and distributed domain name server services.
The following steps will give you a demonstration about how it can be done.
Step 1 : Sign Up for free at Zoho Mail and activate your account.
In my case I will enter my domain name , then hit Add.
Then you will be redirect to a page they will ask you about your basic information , make sure to add a valid mobile number because you will receive an OTP message to confirm and activate the account.
Step 2 : Verifying your domain ownership
After login into  your account Zoho will ask you to verify that you own the domain you entered before and will ask you what is your domain name register to give you an instructions , in my case my domain register is Godady , but I'm using Cloudflare , therefore I won't make any change in my GoDaddy account as I manage the DNS outside , so I selected Other.

This step is unique to every domain as they asks you to add and TXT record with unique value to your domain DNS. Therefore , I have logged in to my Cloudflare account , chosen my domain and selected DNS icon at the top 
Then select add type TXT record and add the given record as I did below then save it.

Back to zoho and click verify by TXT 
Once success you will be redirect to page tells you "Congratulations! Your domain yourDomain.com has now been verified." and asks you for administrator email and it will be first email account will be created.
Step 3 : Configure Email Delivery – Start receiving emails
You need to configure the MX records of your domain in the DNS hosting provider (DNS Manager) to start receiving email to the users and groups created. You change the email service provider of the domain, only after this critical step.
MX Records (Mail eXchange) are the special entries in DNS that designate the email-receiving server of your domain. Ensure that you have created the required user accounts and group accounts, before changing the MX.
The MX Records of Zoho are:
| | | |
| --- | --- | --- |
| Host Name | Address | Priority |
| @ | mx.zoho.com | 10 |
| @ | mx2.zoho.com | 20 |
| @ | mx3.zoho.com | 50 |
You must remove (delete) any other MX records other than the above 3 records.In case you have previous providers MX records, then you may not receive emails in Zoho.
Step 4 : Configuration of  SPF/DKIM
Email spoofing is forging an email so that the email appears to be sent by someone, whereas the actual source might be someone else. To ensure that valid emails from your domain get delivered to your users, and spoofed emails from other spammers are identified by the other email services, we recommend you to add SPF records and DKIM records for your domain.
Sender Policy Framework, commonly known as SPF, is a text record associated with the domain to identify the servers permitted to send emails using the particular domain name. The SPF record to be added for a domain hosted with Zoho is provided below. You may need to include additional IP addresses after zoho.com.
So , In my case I have add these value to Cloudflare DNS by selecting TXT
| TXT – Host/Name | TXT Value |
| --- | --- |
| Blank or @ or  yourDomain.com | v=spf1 include:zoho.com ~all |
In addition to SPF records, you can add DKIM signature for your domain, to ensure better email deliverability. Using a DKIM signature also ensures that valid emails sent from your domain, using Zoho, are not classified as Spam at the receivers end. DKIM is an authentication method, which uses encryption to validate if the email is generated from the authorized systems, as approved by the domains administrators. The public key published as TXT record in your DNS is used to validate the DKIM signature by the receiving server.
To setup the DKIM you have to click on proceed to configure DKIM and the select your domain to add a selector ,
A selector is used to identify DKIM public key details of the Domain. It is added as an attribute for the DKIM Signature.
You can configure multiple selectors for a single domain which can be used to allow special signatory controls for different sets of users.
Example:
admin._domainkey.zylker.com
techstaff._domainkey.zylker.com
hrteam._domainkey.zylker.com
I managed to create the DKIM Selector by the following page :
Then you will redirect to result page the TXT – Host/Name and TXT Value , therefore I added the given TXT record to my Domain DNS and this the final result for all added records.

Now we finally finished the setup and you can go on the other step like adding users , customizing interface , and a lot of feature that is easy to setup and use.
Mobile / Desktop Apps
Zoho Mail has multiple apps, exclusively designed for administrators for administration on the go and email apps for users to check their emails from anywhere, anytime.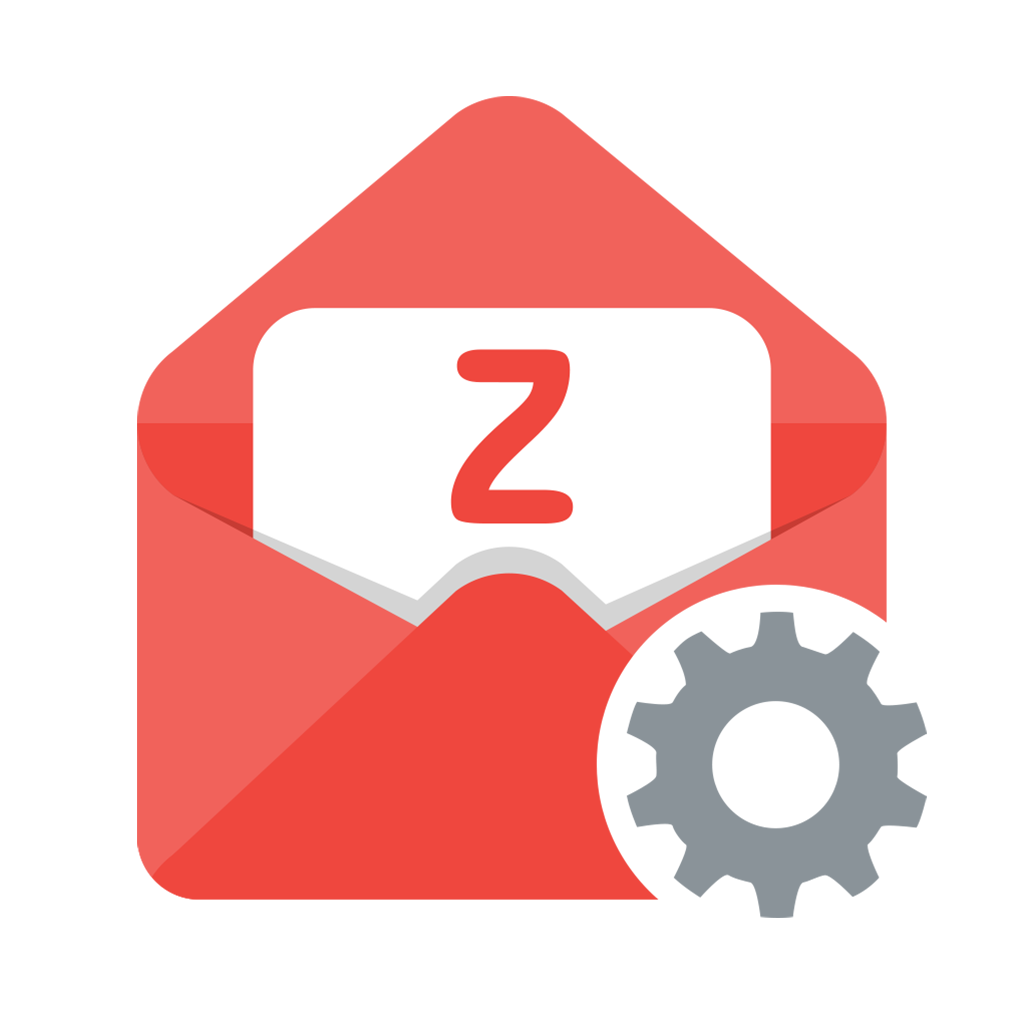 Zoho Mail Admin App is designed to help administrators to manage their admin tasks from anywhere. You can manage users, reset user passwords, manage group membership and much more from this mobile app.

Inbox Insight app helps you to setup and get notified specific emails based on senders or folders, so that you do not miss out important emails, in the midst of the other notifications.

Zoho Mail App is designed to check your emails on the go, in the same way you check your email from your webmail. You can create or accept events, set up reminders, browse through your attachments with this app.
Zoho Mail also provides Mobile Active Sync to sync Mail, Contacts and Calendar with the mobile devices in their native clients. The administrator can enable or disable POP/ IMAP/ Active Sync services for user accounts. Refer here for detailed instructions to configure Mobile Active Sync in your mobile devices.