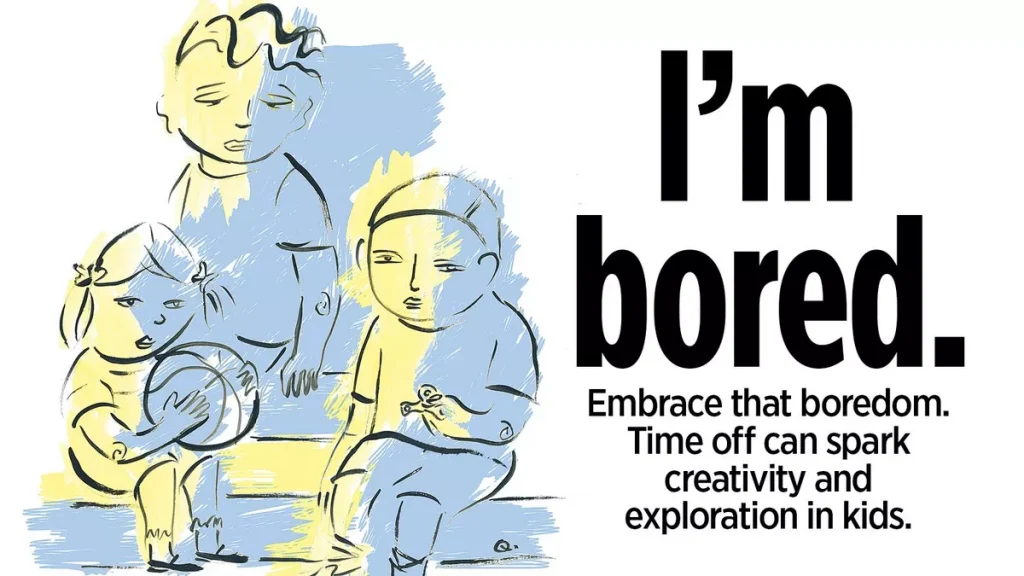 The first and strangest advice I read from a post on a social network was:
One of the most important things you should never deprive your child from boredom
I was taken by its strangeness and logicality.
Japanese Marie Kondo, who is exactly our generation (38 years), tells about her childhood when she was five years old, that she was a middle child between an infant cared for by her mother and an older brother who was glued to the front of video games. At home alone, the only thing she had available were ESSE magazines, which her mother subscribed to and filled with articles teaching interior decoration, landscaping, and facilitating housework.
Immediately this magazine became her only passion, for one reason, there is nothing else around her! She became fascinated with another home magazine similar to Orange Page, which she quickly browsed every day on her way home, after which she became obsessed with household arrangement and coordination. From the contents of the cleaning cabinet. Marie Kondo grew up until she reached the age of 26 to write the book (The Magic of Arranging) in 2010, in which she conveys this obsession with order and organization and invents a method that she named after her name (Konmari). This book has sold five million copies in 30 countries in the world and has been translated into a dozen languages, and I followed this success with three other books in the same vein, all talking about the arrangement, with children's stories and picture books dealing with the same idea.
She became famous in the world, so Netflix contracted her in the series Tidying up with Marie Kondo in 2019 of 8 episodes, and after her success, she produced another TV series in 2021 entitled Sparking Joy with 3 episodes. The meme lords Marie Kondo is known for her popular meme with two pictures on one that says (This one sparks joy) and on the second it says (This one doesn't spark joy). Mary was nominated for an Emmy and was named by Time magazine as one of the 100 Most Influential People in the World in 2015. She currently has a net worth of around $8 million.
Now imagine if you were in the same house with the five-year-old girl Mary and you found her bored, so you took pity on her, and you gave her an interesting cartoon series or interesting comics, or you gave her, for example, a smartphone with enough games and entertaining videos until the hour? !
Passion for a human being, especially children, is only formed by boredom. And in a study presented by the British Psychological Society (BPS) in 2013, it was concluded that boredom stimulates creativity because it helps us daydream and ruminate. We give our children continuous means to keep them busy at all times while watching them while entertaining them. We imagine that the problem stops at the point that they become bored quickly and cannot be patient for a minute or two without those wonderful external stimuli that certainly overcome the boring reality around them. But the bigger problem than that is it lost them that catalyst that God created around us to spark creativity and initial passion in our souls.
Einstein is credited with saying that creativity is the remnant of lost time, the genius of Europe and the founder of the first era of modernity: Rene Descartes attributed all his creativity to his habit of staying up at night alone or staying in bed until late hours after he woke up in the morning, and he invented the idea of coordinates on one dull night he spent In his room alone, he thinks of how to locate this fly that buzzes in the space of the room. While the creative American writer Neil Gaiman talked about the secret of his creativity, he said: "You have to let yourself get bored to the point that your mind has nothing better to do than tell a story to itself!"
Don't take boredom from your child, take everything with him.